Why is it that advertising is so powerful?  Why do we choose some products over others?  Advertising is a multibillion dollar industry; it borrows heavily from propaganda and indeed the Godfather of modern advertising and PR, Edward Bernays worked for President Truman and "helped" bring America into the war.  It works on our basest needs and desires and even when we believe we are in control, we are not.  It offers us, as discussed in John Berger's Ways of Seeing, the "promise" of something else, of having a slice of the life it portrays.  The depressing reality though is that this is a promise it can never keep: it is a work of fiction.
The following pieces formed part of my MA Media.  They were featured in a magazine and a website that examined the role of advertising and the artists and movements who have appropriated the methods of advertisers to ridicule or question it.
I plan on creating more subvertisements at some point.

Spin (2008)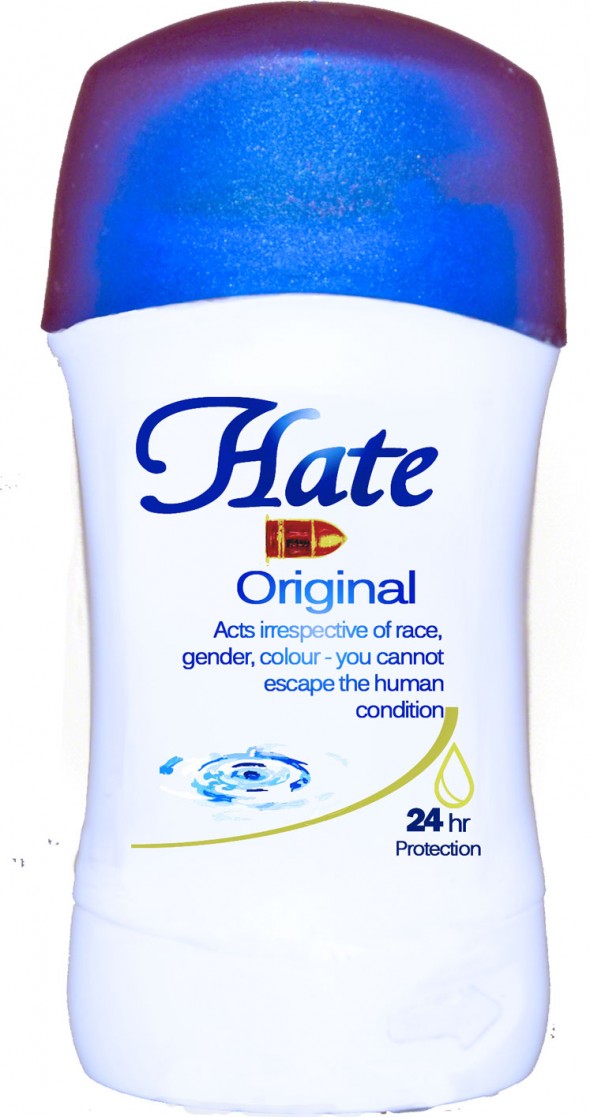 Hate (2008)
Refute: Ideas About Domestic Violence (2008)
Spin (Boxes Variations) (2008)
Objectification for Men (2008)
Hate and War (2008)
I Can't Believe it's Not Propaganda (2008)
Brand & Loyalty (2008)
Cheese Not War (2008)
 Don't They Know….. (2008)